USA International Solar Exhibition SPI 2017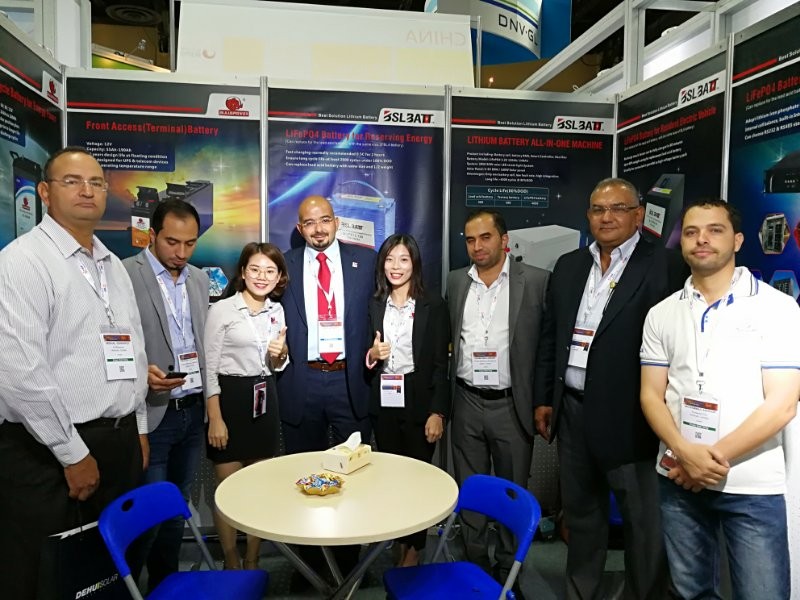 Wisdom power'd like to extend our heartfelt thanks to you for your attendance in our booth during the port International Solar Fair from September 11th to 13th 2017, It was very successful exhibition in solar battery industry and good platform between the buyer and sellers, Sincerely hope to enter into the long-term business relations with your esteemed company for mutual benefits in the coming future. we have listed you in our reputable customers roll. For more details about our company, do not hesitate to enter into our homepage at www.bsl-battery.com
During in September 11th to 13th The exhibition was held at the Las Vegas International Convention and Exhibition Center, successfully attracted more than 28,000 professional visitors from around the world and more than 950 exhibitors, including more than 60 solar energy companies in China. US International Solar Show (SOLARPOWER) has become North America's largest and most influential solar industry event.
Market analysis
The United States in the second quarter of 2016 solar photovoltaic installed capacity of 2,051MW, representing an increase of 43% over the same period last year. This is the United States installed capacity of photovoltaic 11 consecutive quarter installed capacity of more than 1GW.
Is currently building a utility scale photovoltaic power generation more than 10GW
In the second half of 2016, public utilities PV growth began to appear unprecedented wave, the current public utilities projects in the construction of more than 10GW, 2016 second half to 2017 in the first half of the new solar energy production capacity will continue to break the record. Utilities PV projects accounted for 53% of the total installed capacity in the first half. In addition there are additional 7.8GW project under construction, more solar energy is expected to be on the line in the second half of this year.
Several states have grown in residential PV markets, including Utah and Texas
Residential PV market hit an important milestone early this year - residential roof installed capacity of millions. The report notes that California's solar market has slowed, but other states include Utah and Texas, helping to make up for market vacancies. Residential PV installation in the first quarter of this year increased by 1%, an annual growth of 29%. US solar energy market to spend 40 years installed capacity reached 100 million, is expected to be expected to reach 200 million in the future. This is mainly due to the cost competitiveness of solar energy and the convenience of customers. California non-residential PV market exceeded expectations, accounting for 50% of the installed capacity this quarter.
US non-residential market in the second quarter of this year experienced some restrictions, mainly due to the northeast incentive policy expires, the national net measurement of the controversy continues to grow. The US non-residential market grew 5% from the first quarter, up 50% from the same period last year.
2016 13.9GW new PV installed capacity will be on the line
GTM research pointed out that by 2021, the United States more than 30 years of annual production capacity will add 100MW. Solar photovoltaic power generation prices will continue to decline. Overall, solar prices fell 18 percent from 2015, down 63 percent from five years ago. 2016 13.9GW new PV installed capacity will be on the line, an increase of 85% over 2015. Utilities account for 70% of total capacity, greatly driving demand growth
During the show, We show the main battery: LiFePO4 battery, deep cycle gel battery, OPzV battery, 48V LiFePO4 battery pack and so on, LiFePO4 battery which is very popular, many customers are interested in LiFePO4 battery, because of its cycle High times and the characteristics of environmentally friendly green batteries, batteries will be the latest industry in the future, and has gradually replaced lead-acid batteries. There are many countries in the field of automotive batteries has been gradually replaced with LiFePO4 battery lead-acid car battery. This development will last for years.
Now some of the photos of our stand are available in the enclosed files, I expect it will strengthen the impression for our company, which is professional and top battery supplier. solar battery make life safe & powerful.you are appreciated to send your detailed requirements to us for offering favorably.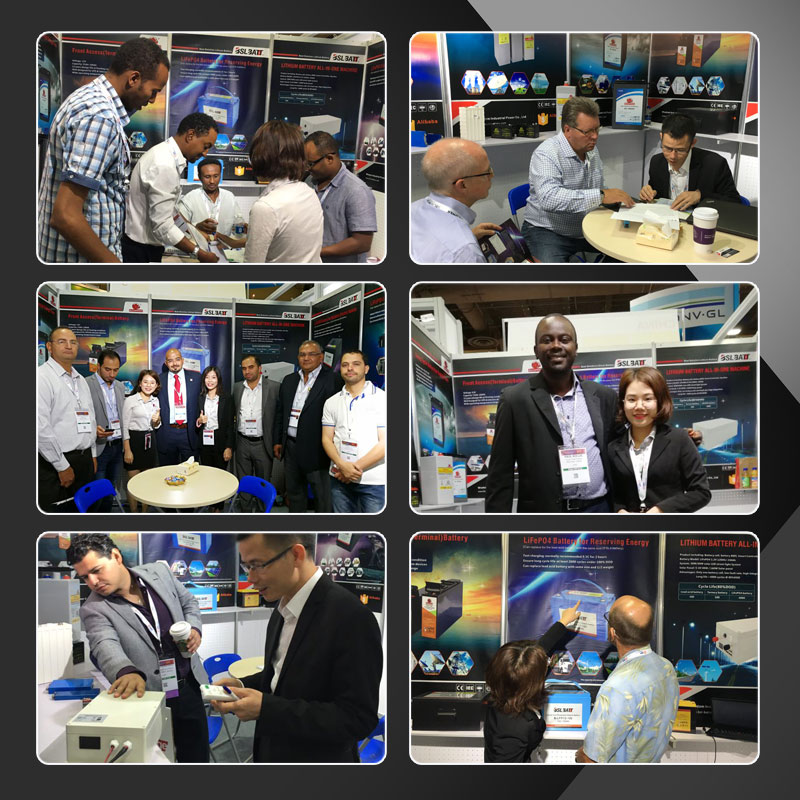 Meanwhile, Many thanks for your effort to promote our goods in your market smoothly. To improve our work, we highly appreciate you to keep me posted for the business progress.
We are here to wait for your early requirements. Send us a specific request to our email or online message.
Please feel free to give your inquiry in the form below.